Yoga Therapy
Yoga Therapy is the use and application of ancient wisdom and practices (Asana, Pranayama, Meditation, Mudras and Kriyas) to begin a journey of internal cleansing, with the inevitable outcome of presenting an exterior being of peace, self-love, and health. The word Yoga is translated from the Sanskrit word "Yuj"; which means TO UNITE or TO JOIN. In A Yoga Therapy session, we will unite the individual self with the universal self. You will learn how to find a state of internal mindful steadiness, which perfectly translates into an internal state of homeostasis to the body. Yoga Therapy is another way of approaching body ailments or physical challenges. We are taught by Yoga's ancient wisdom that to Calm the mind, we Heal the body.

In a Yoga Therapy session, you will be guided through a variety of movement expressions, breath work and a slowing down and silencing of the mind. These experiences with time and commitment, can make deep and long-lasting, profound changes to our physical body and our mental health.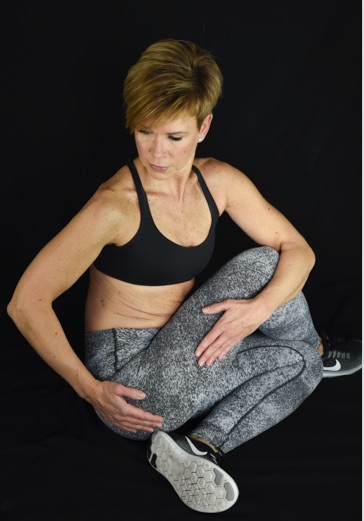 Elise has many years of personal practice and teaching others in body movement and practical assessments. She also holds her 200 RYT and 300 RYT in Yoga certifications. Adding to her Yoga education she has a Master's of Science in Yoga Therapy and Philosophy. Her MSc – YT/PHL is from Vivekananda Yoga University (VaYU), which is the first Yoga university outside of India. VaYU has provided her with a perfect blend of Eastern Philosophy and Western Medical treatments. Together these methodologies, complimented with the bridging factor of Yoga and all of its beautifully perfect components, make a perfect whole to heal the body and sooth the soul.