Jane Iredale
The most beautiful cosmetic you can wear is a healthy skin. That's why everything we develop is a true extension of skin care. Our makeup is not just a refinement of conventional makeup; it is a new technology. It's so effective that it is recommended by plastic surgeons, dermatologists, and skin care professionals.

Four-in-One – Our micronized mineral bases are four products in one: foundation, powder, concealer, and sunscreen, and will disguise almost any skin discoloration.
SPF 20 Pressed Bases & SPF 20 Loose Bases – Formulated with titanium dioxide and zinc oxide, the minerals give instant broad-spectrum, chemical-free sun protection. They are also very water-resistant.
Fast, Weightless Coverage – Because we use no fillers like talc to dilute the effectiveness of the pigment, one quick application of our minerals provides all-day coverage that doesn't fade, crease, or smear.
Non-Comedogenic and Oil-Free – The skin is allowed to breathe and function normally.
Minimum Allergy Risk – We use no sensitizers like perfume or chemical dyes and preservatives in our bases, blushes, or eye shadows.
Coverage – Because the minerals are concentrated pigment, they give complete coverage and can be used effectively to camouflage large or small distractions.
Adhere – The minerals adhere to the skin until they are removed with any cleanser.
Anti-Inflammatory – Our mineral bases have anti-inflammatory properties and are especially helpful for acne and rosacea-prone skin types.
Inert – The loose minerals are inert and cannot support bacteria.
Quality – We use state-of-the-art cosmeceutical ingredients to ensure the finest performance in coverage, application, and texture. Our vitamins and antioxidants are pharmaceutical-grade.
BABOR
| | |
| --- | --- |
| | BABOR has been one of the world's leaders in innovative and luxurious skin care since 1956. A team of over 15 scientists from world-renowned universities work in concert with their Aachen, Germany-based state-of-the-art facility to develop revolutionary formulas to target a variety of skin types and concerns. Each cleanser, moisturizer, serum, bath, body or cosmetic product is designed to produce results you can see and feel. |
Environ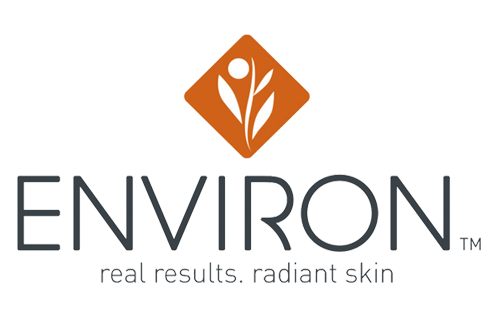 Made from the highest quality ingredients, Environ® offers a definite regime to nourish, protect, and maintain a healthy, youthful and beautiful skin.
Developed by Dr. Des Fernandes in Cape Town, South Africa, Environ® skin products are a leader in skin care. Environ® was the first line of skin care products to introduce high doses Vitamin A into their products specifically designed to combat ageing and correct skin irregularities caused by environmental factors.
Vitamin A is widely considered the "skin vitamin". Aside from protecting the skin from the harmful effects of ultra-violet irradiation and free radicals, it is proven that vitamin A has a corrective effect on skin, promoting collagen and elastin production and normalizing pigmentation. Furthermore, Vitamin A helps to prevent and reverse established photo-ageing and to improve hydration, while improving the natural moisturizing factors of the skin.
Alumier MD
AlumierMD is a true professionally-dispensed medical-grade skincare brand dedicated to the latest advancements in Clean Science.
AlumierMD was conceived to service an unmet need: medical-grade skincare that is produced in a socially responsible way and focuses on the importance of educating its customers on how to care for their skin. The company backs this commitment with innovation and education: For six years, it developed a patented technology to eliminate diversion and counterfeiting so that products are always professionally dispensed. And since it was founded, it has offered unparalleled complimentary in-clinic, classroom and virtually on-demand continuing education options - including CPD certifications (UK exclusive) - to build knowledge and inspire confidence in every skincare professional that joins the team.

We are excited to be carrying this line at Bliss. Please come in to make your purchase or for online purchases please use this link:
www.alumiermd.ca/join?code=KQEKHZU7
TiZO Sunscreen
TiZO's technological breakthrough, known as Age Defying Fusion, was inspired by the insight that people will wear sunscreen and keep their skin more healthy and attractive, if the aesthetic and sensory appeal exceeds their favorite beauty product.

TiZO's proprietary 'Age Defying Fusion" integrates Reflective Physical Particles and Purified Minerals with unprecedented Aesthetic Elegance to create sunscreens that are uncommonly gentle, highly protective and a pleasure to wear.
TiZO minerals are purified to Pharmaceutical-grade and sit invisibly on top of the skin and not absorbed, which dramatically decreasing the possibility of skin irritation.
TiZO Age Defying Fusion only contain Physical or Mineral sunscreens because physical (mineral) ingredients are healthier for your skin than chemical sunscreen filters – and, more protective.
TiZO's sunscreen filters, Zinc Oxide and Titanium Dioxide, are rated #1 and #2 for UVA-UVB protection both of which are extra gentle and natural minerals
Source: United States EPA
TiZO sunscreens combines outstanding UV protection with gentleness offered by our mineral-only formulations to avoid sun-accelerated skin aging and damage.