Discover Healing and Wellness Through Acupuncture
Acupuncture is an integral part of traditional Chinese medicine, dating back over 2,000 years. It involves the insertion of very thin needles through your skin at strategic points on your body. A key component of traditional Chinese medicine, acupuncture is most commonly used to treat pain. Increasingly, it is being used for overall wellness, including stress management.
Acupuncture improves the body's functions and promotes the natural self-healing process by stimulating specific anatomic sites--commonly referred to as acupuncture points, or acupoints. The most common method used to stimulate acupoints is the insertion of fine, sterile needles into the skin. These needles stimulate the body's natural healing processes, promoting physical, emotional, and spiritual harmony.
Schedule an appointment with our Edmonton acupuncturist today by using our online booking portal or giving us a call at 780-432-1535. Bliss MediSpa is an award-winning spa located in South Edmonton.
Meet Our Acupuncturist - Patricia
I am a p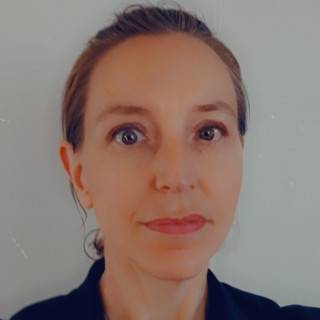 roud graduate of the Macewan University Acupuncture program. I was born and raised in Edmonton and when I am not working, I like to go for long walks with my dog, enjoy yoga and spending time with my family.
I am passionate about Traditional Chinese Medicine and my focus is on holistic healing: mind, body and spirit. Not just treating symptoms but the root of disharmony and disease and getting you better. My goal each treatment is to have you leave feeling better than when you came in and working with you to improve your overall health and well-being.
I have a special interest in women's health issues. For example, many women suffer unnecessarily from such problems as painful periods, symptoms of menopause, and postpartum difficulties. Traditional Chinese Medicine can be very successful in helping alleviate any discomfort you are experiencing with these issues as well as many others.
I am looking forward to meeting you and working with you to help you feel better!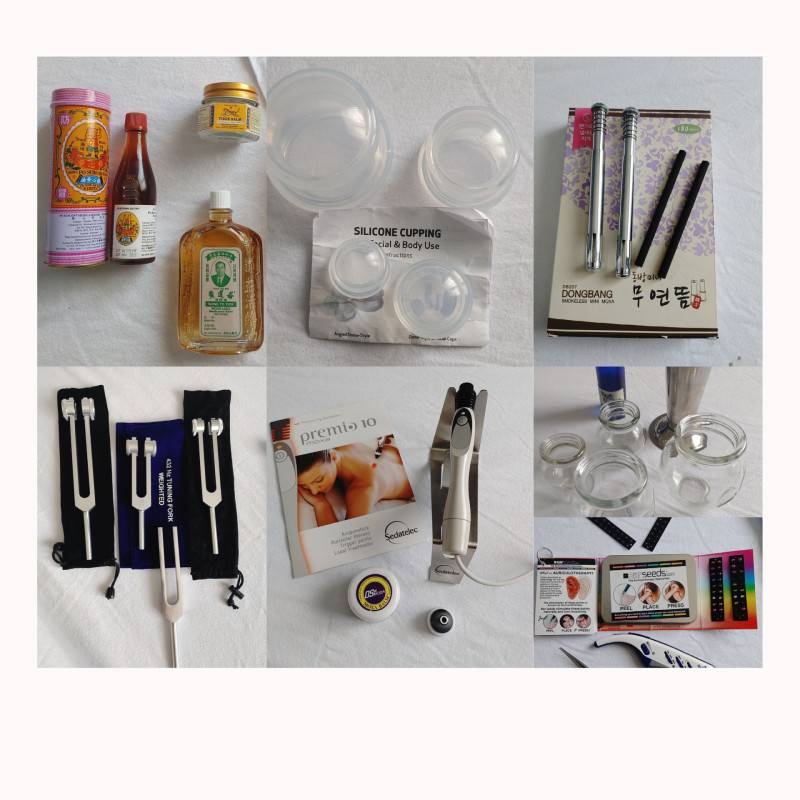 Personalized Acupuncture Care
Patricia literally has a toolkit of specific instruments that allow her to customize your treatment.
Every individual is unique, and so is their journey to wellness. We tailor our treatments to your specific needs, ensuring the most effective care. From silicone and fire cups to balms, moxabustion, tuning forks and ear seeds, Patricia has a variety of tools available to have you covered.
Just ask her in your next visit to tell tell you all about What's in her Toolkit!
90 minute assessment: $195
60 minute treatment: $150
Cupping is a very effective and rapid method to relieve muscle tension. This method is especially helpful when cupping is applied to the neck and shoulder areas. Long hours on the computer is a common cause of neck and back pain and cupping is a great method to provide immediate relaxation and relief. As one of the primary methods of Traditional Chinese Medicine (TCM), cupping dates back to the 4th century, when the famous herbal master Ge Hong described a form of cupping in "A Handbook of Prescriptions". Later writings from the Tang and Qing dynasties described cupping methods in further detail and elaborated on a type of cupping that could stop headaches, dizziness and abdominal discomfort.
Today, most acupuncturists use cups made of thick glass or plastic. Glass cups are the preferred method of delivery, because they do not break as easily and they allow the acupuncturist to see the skin and evaluate the effects of treatment. The two basic fire cupping methods used are stationary and sliding (with oil).
Is cupping safe? Does it hurt?
Cupping is considered very safe, however it does produce light bruising on the skin. As the skin under a cup is drawn up, the blood vessels at the surface of the skin expand – This may result in small, circular bruises on the areas where the cups were applied. These bruises are painless and generally disappear within a few days of treatment.
We are excited to be expanding our acupuncture offering with a fantastic line of herbs from Dao Labs. Natural herbs, no artificial flavors. Add to hot or cold water, stir & enjoy! All formulas are packaged and tested in the USA to ensure quality and safety. Sustainable Practices. Cruelty Free. Quality Assured. Enticing Flavors. Easy & Convenient.

If you are unsure of which ones you need, book in with Patricia now!
.
.
---
Quality Assured

All of our products contain natural herbs with no artificial flavors or GMOs. All formulas are packaged and tested in the USA to ensure quality and safety.

Sourcing >

Enticing Flavors

Inviting aromas and unique flavor combinations will get you hooked on health. Every formula is delightfully effervescent and will entice you from the first sip to the last drop.

Products >

Sustainable

Committed to preserving the environment by using sustainable practices throughout the supply chain and partnering with WildAid to end illegal wildlife trade.

Sustainability >

Easy & Convenient

Simply add powder to hot or cold water, stir and enjoy. All formulas come in individual packets making it easy for you to enjoy at home or on-the-go.

Subscriptions >
Book an Appointment
Book your appointment online or give us a call!