HydraFacial® treatments have exploded in popularity over the years, and Bliss MediSpa is proud to offer this innovative and convenient skin rejuvenation procedure. HydraFacial® is a non-surgical skin renewal option that takes the standard facial several steps further, offering both women and men of virtually all ages and skin types a quick and gentle way of improving signs of age and common skin conditions for a healthier, more refreshed sheen.
HydraFacial® utilizes a unique, patented three-step process to exfoliate the skin, cleanse it of impurities, and then enrich the skin with antioxidants and moisture. This advanced treatment is designed to hydrate the skin and promote healthy cell turnover, reducing signs of age, improving skin tone, and addressing a range of skin concerns. HydraFacial® is known for its ability to provide a quick, virtually painless treatment experience with no downtime typically necessary following the procedure.
HydraFacial® offers individuals numerous benefits that can provide comprehensive skin rejuvenation. The potential advantages of this treatment include:
Reduction in the appearance of wrinkles and fine lines
Reduction in clogged and enlarged pores
Improvement of oily skin
Improvement of hyperpigmentation and brown spots
Improvement of areas affected by acne and pimples
Reduction in signs of sun damage
Smoother skin and a more even tone
The treatment itself is designed to be refreshing and soothing
No recovery or downtime is required
Results can often be seen very shortly after treatment
The HydraFacial® treatment can also be combined with other advanced skin care options, dermal fillers and injectables such as BOTOX® Cosmetic, or certain laser skin resurfacing techniques for enhanced results. HydraFacial® can also be performed on virtually every skin type. While the treatment is often performed for facial rejuvenation, the neck, décolletage, and other areas of the body can be treated, as well. Once you meet with our esthetics team and have a complimentary skin evaluation, we can determine whether HydraFacial® is the best option for your needs and goals.
What Does the HydraFacial® Involve?
The HydraFacial® procedure begins with the gentle application of a small, handheld device all along the treatment area. This special wand will gradually vacuum out irritants, dirt, oil, and dead skin cells while preparing the area for the next step: deliverance of a serum composed of hyaluronic acid, salicylic acid, peptides, and antioxidants that can effectively hydrate and moisturize the skin. The serum can also be infused with additional "boosts" to address more specific and unique skin concerns and further enhance results.
The entire HydraFacial® treatment typically takes only about 30 minutes to complete, depending on the size of the treatment area and the extent of the concerns being addressed. We also have longer treatments to address specific concerns.
What Happens During the HydraFacial® Recovery Process?
One of the many benefits of HydraFacial® treatment is the fact that most patients need absolutely no recovery time and are able to resume normal daily routines immediately. The skin may feel a bit tight after the procedure, and some mild redness may be present, but these effects should quickly dissipate.
Does HydraFacial® Hurt?
This treatment is designed to work its magic while providing a relaxing treatment experience. In fact, some patients have compared the HydraFacial® procedure to a light massage.
What Can I Expect From the Results of HydraFacial®?
HydraFacial® often results in noticeable skin renewal after only one treatment. Periodic HydraFacial® treatment sessions in the months that follow are typically advised in order to maintain the outcome and keep the skin healthy and refreshed for as long as possible.
How Much Does HydraFacial® Cost?
HydraFacial® is often considered one of the more affordable non-surgical skin rejuvenation treatments available. The cost varies between individual patients based on the custom-designed HydraFacial® treatment plan, taking into account factors such as: additional "boosters" to the treatment serum that are utilized; whether the HydraFacial® is combined with complementary procedures; and other components. Once you have had your skin evaluated and a treatment plan is developed, a member of our team will produce a total cost estimate and talk with you about the many payment methods we accept in order to help make treatment as financially convenient as possible.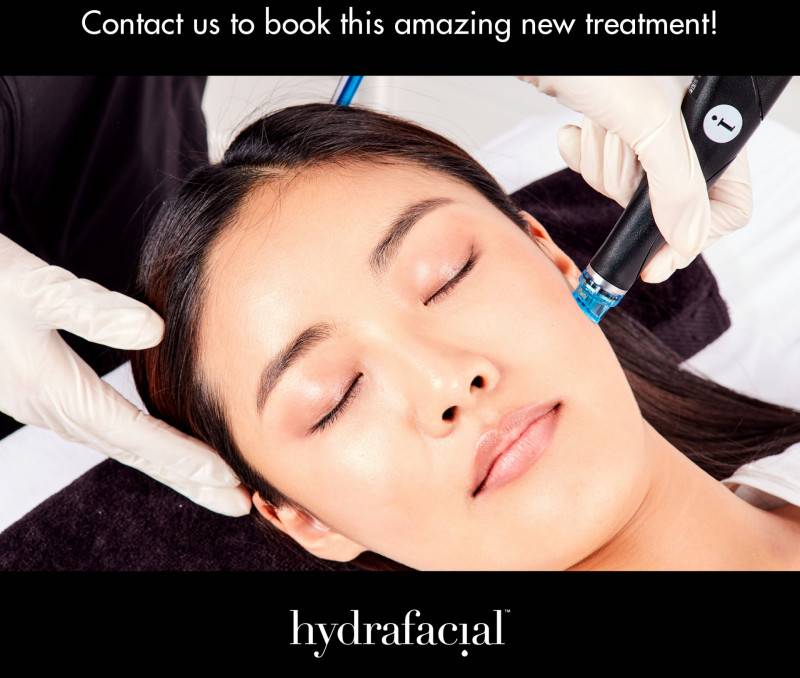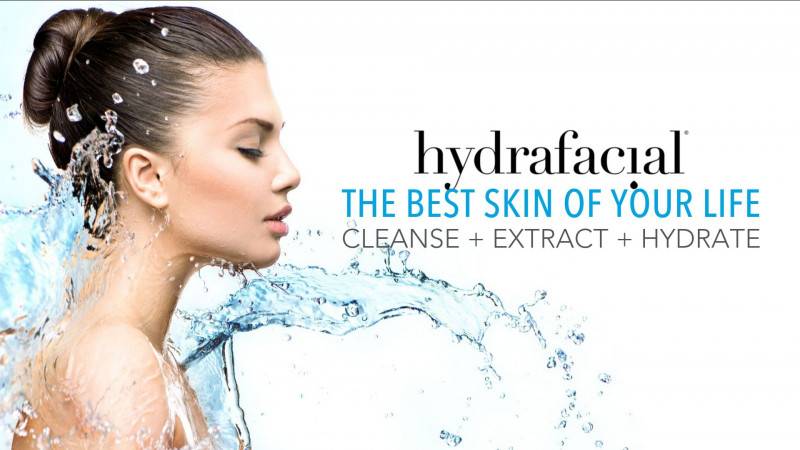 Signature treatment deeply cleanses, extracts and hydrates the skin through our super serums filled with antioxidants, peptides and hyaluronic acid (30 minutes) - $199
The Deluxe invigorating treatments include all of the essentials of the Signature HydraFacial while addressing specific skin concerns with personally customized use of Restorative, Radiance, Age-Refinement boosters or LED Clarifying lights (45 minutes) - $275
Deluxe HydraFacial with Dermaplaning is a combination treatment with dermaplaning and Deluxe HdraFacial. It includes the essentials of the Signature HydraFacial while addressing specific skin concerns with personally customized use of Restorative, Radiance, Age-Refinement or Clariying boosers. - $355
The Platinum is the ultimate HydraFacial experience. Begin the detoxification process with Lymphatic Drainage, follow with the Signature HydraFacial to deeply cleanse, extract and hydrate the skin. Address specific concerns with a booster and LED therapy (60 minutes) - $350
Book an Appointment
Book your appointment online or give us a call!