Welcome to Bliss MediSpa! We offer a fully-equipped yoga studio in Edmonton, where you can participate in a variety of classes, including beginner, intermediate, and advanced classes with a focus on restorative yoga and stress relief. Yoga is a great way to improve your flexibility, strength, and balance, and promote relaxation and inner peace.
To register for a yoga class at Bliss, please view our class schedule for our available sessions.
For more information about our yoga classes, please contact us or give us a call at 780-432-1535 and we'll be happy to help you. Our yoga studio is located in South Edmonton at 5954 Mullen Way NW.
Bliss MediSpa is an award winning spa voted by the Edmonton Journal, Vue Magazine & TopChoice Awards, renowned for our invigorating yoga classes.
Balance your mind and body in a rejuvenating yoga experience at Bliss MediSpa. From our comfortable studio to our amazing instructors, we have brought together all of the elements necessary for achieving harmony and well-being.
Check your busy day at the door and immerse yourself in a calming experience. Enjoy a refreshing moment in our locker rooms which are supplied with amenities and high-quality retail products. Then participate in one of the many available yoga classes taught by our knowledgeable instructors . Yoga practitioners of all levels are welcome.
For more information about our different yoga classes, please click here.
Please be prepared and in the room five minutes prior to class. Latecomers will not be permitted as we wish to honour those in the room as well as the teacher. Please note that Bliss is an adult facility and children under the age of 16 are not permitted.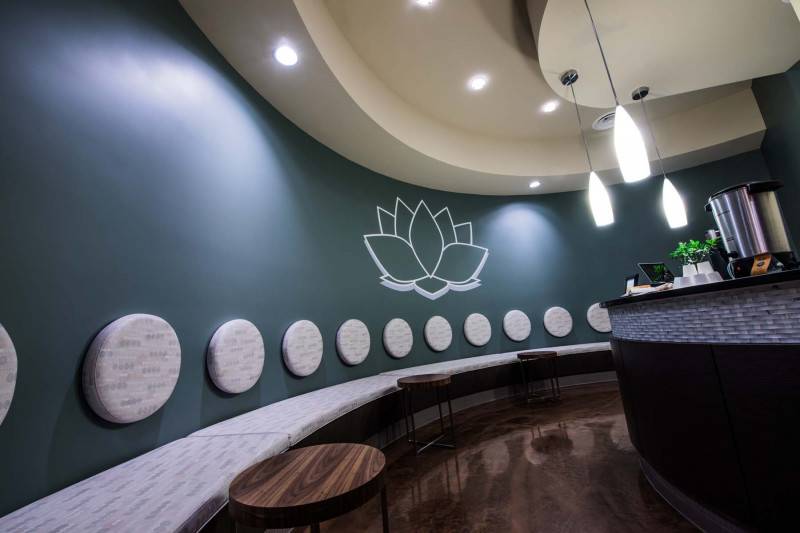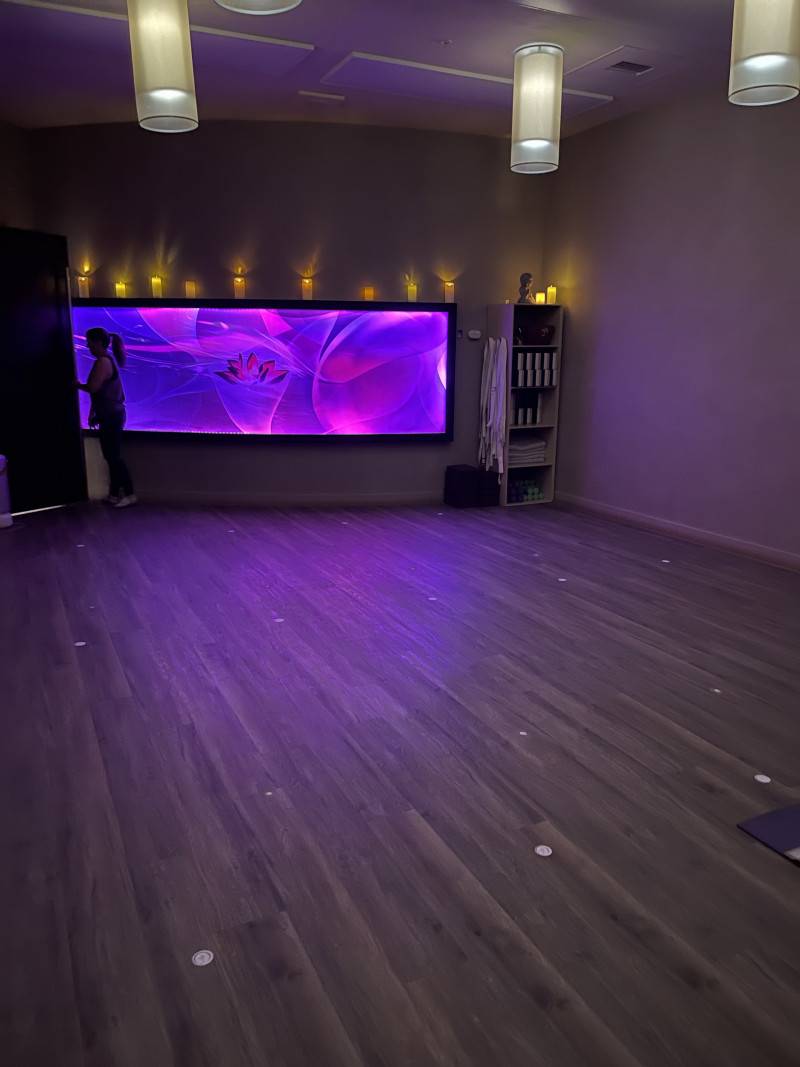 Our yoga classes are held in our intimate and energizing studio, which is designed to promote health and wellness. Feel the benefits of negative ions (they help you absorb oxygen and feel more energized) as they permeate the studios through our Moodspace wall during a restorative class. During a yoga class, you'll be heated comfortably by the American clay walls and the infrared heat panels on our ceiling. You'll feel refreshed and rejuvenated after every class.
If you have any questions or concerns, we encourage that you discuss with your teacher - they are here to enhance your yoga experience. We also ask that you be on your mat five minutes prior to class start time as we close registration at that time. If you pre-registered and do not cancel within 2 hours or do not show up, you will lose one class off your pass or one day from your unlimited. Please note that we are an adult only facility per our insurance requirements.
Yoga on Demand
We Have a Great Selection of Classes With Many of Our Teachers, Available as a Single Rental, Purchase or Monthly Subscription.