Maintaining the beauty of your lashes is our priority. At Bliss MediSpa, we take pride in using top-notch products and delivering impeccable workmanship. We are dedicated perfectionists who stand by the quality of our services.
Experience the excellence of Edmonton lash appointments with us by conveniently booking online today or giving us a call at 780-432-1535. Our award-winning Edmonton spa is located at 5954 Mullen Way NW.
Lash and Brow tints are available using the most recent techniques and product.
Lift & Tint - $125
Lash Lifts maximize the potential of your natural lashes. Using a three step solution process, we curl and increase the appearance of your lashes. Included is a brightening under eye treatment and sugar lip scrub.
Lash Lift - $90
A brand new eyelash enhancing treatment that has been sweeping Europe and Asia is now available in Canada, and it is changing the way women curl their lashes!
This is not your old fashioned eyelash perm done with clunky and uncomfortable perm rods. Our Lash Lift is done with smooth silicone gel pads. This is the perfect service for clients who want an eyelash enhancement service, without committing to the maintenance of eyelash extensions. This service can benefit everyone who curls their lashes.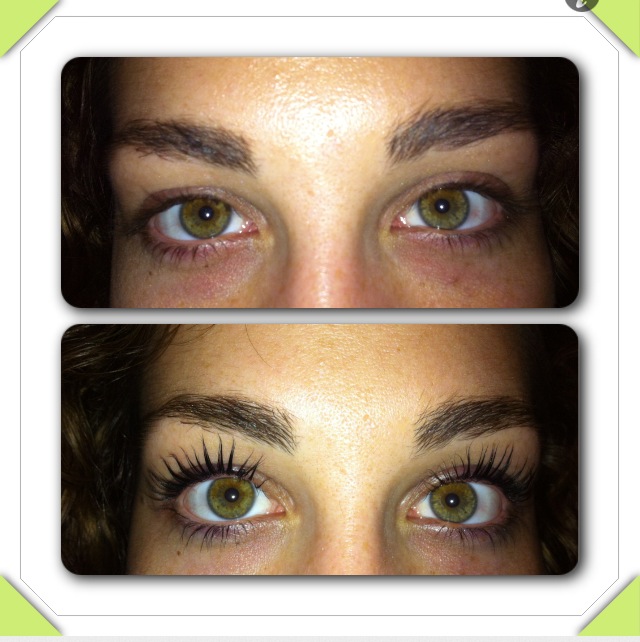 Eyelash Tint - $40
Brow Tint - $35
Lash and Brow Tint - $65
---
Prices do not include GST and are subject to change. Effective November 1, 2022
Cancellation Policy:
Cancellations must be completed within 24 hours of your scheduled appointment time. Failure to cancel your appointment or cancellation within 24 hours of your service will result in a $50 charge or you will forfeit your deposit if one was collected at the time of booking.
Frequently Asked Questions
Does lash lifting cause damage to the lashes?
Improperly performed lash lifts can potentially damage the lashes, leading to brittleness and even possible lash loss.
How long does the effect of lash lifting last?
ANSWER: The results of a lash lift can last between 6 to 8 weeks, sometimes even longer, depending on the natural lash growth cycle of the individual.
Is the process painful?
Lash lifts are generally painless. However, individuals with sensitive eyes may experience slight discomfort during the procedure.
Can I use lash serums with a lash lift?
Yes, combining lash lifts with serums is highly beneficial. Providing nourishment and vitamins to the lashes, especially after the treatment, helps maintain their health. Keratin is a particularly effective treatment for post-care.
What is the minimum age requirement for a lash lift?
In Canada, parental consent is necessary for individuals under the age of 18 to undergo a lash lift.
When should I schedule my next appointment?
Typically, a lash lift lasts for 6 to 8 weeks, taking into account the natural lash growth cycle of the client. It's recommended to book the next appointment accordingly.
Can mascara be worn after a lash lift?
Absolutely! One of the advantages of lash lifts is that they can be enhanced with mascara for a more dramatic look. However, clients should be advised to use water-based mascara and water-based cleansers for lash maintenance.
Book an Appointment
Book your appointment online or give us a call!