The following waxing services for hair removal are performed by our qualified staff using the most advanced wax product available to ensure your comfort and safety. Our clients leave our spa feeling satisfied and of course - very smooth.
Book an appointment online with our online portal or give us a call at 780-432-1535. Our award winning spa is located in South Edmonton at 5954 Mullen Way NW.
Waxing Treatments
| | |
| --- | --- |
| Eyebrow $25 | Underarm $35 |
| Chin $25 | Chest & Abdomen $90 |
| Upper Lip $25 | Classic Bikini $70 |
| Lip, Chin & Brow $70 | Extended Bikini $80 |
| Lower Arm $40 | Full Arm $60 |
| Lower Leg $50 | Upper Leg $50 |
| Back $100 | Chest $75 |
| Brazilian - Ladies $90 | Full Leg $90 |
| Brazilian & Full Leg $160 | Full Leg & Bikini $120 |
| Sideburns $30 | Full Face $60 |
---
Prices do not include GST and are subject to change. Effective January 15, 2022

Cancellation Policy:
Cancellations must be completed within 24 hours of your scheduled appointment time. Failure to cancel your appointment or cancellation within 24 hours of your service will result in a $50 charge or you will forfeit your deposit if one was collected at the time of booking.
Getting waxed by a professional can truly be an invigorating "treat yourself" moment. Most clients prefer the long-lasting results of waxing compared to other temporary hair removal solutions such as shaving, epilation or creams. Here are some of our favourite benefits of waxing.
Longer-Lasting Results: Waxing removes hair from the root, leading to slower regrowth. Unlike shaving, which cuts hair at the surface, waxed hair takes longer to grow back. Typically, it takes around 3 to 6 weeks for hair to re-grow after waxing.
Smooth Silkier Skin: Waxing pulls hair from the root, leaving behind a smoother skin surface. When hair regrows, it tends to be softer and finer than the stubble that appears after shaving.
Exfoliation: Waxing not only removes hair but also acts as a form of exfoliation. The process helps in removing dead skin cells, leaving the skin feeling smoother and softer. This means you're receiving hair removal and skincare all in one.
Minimal Irritation: Waxing eliminates the risk of nicks, cuts, and razor burn that can occur with shaving. It can be a suitable option for individuals with sensitive skin who are prone to irritation or ingrown hairs from other hair removal methods.
Thinner & Finer Hair: Regular waxing over time can result in finer and sparser hair growth. With repeated waxing sessions, some people may notice a reduction in the thickness and density of their hair. Win-win!
Get Wax Ready
To ensure a successful waxing session, it's important for your hair to be at least ¼ inch long, which is roughly the length of a grain of rice. This length enables the wax to effectively adhere to the hair for optimal results. If this is your first time getting waxed, we suggest avoiding shaving for a minimum of two weeks prior to your appointment. Once you've experienced your initial waxing session, it's generally recommended to schedule subsequent sessions every three to four weeks. Embrace the convenience of waxing and bid farewell to razors, as you'll find yourself with smooth, hair-free skin without the need for shaving again.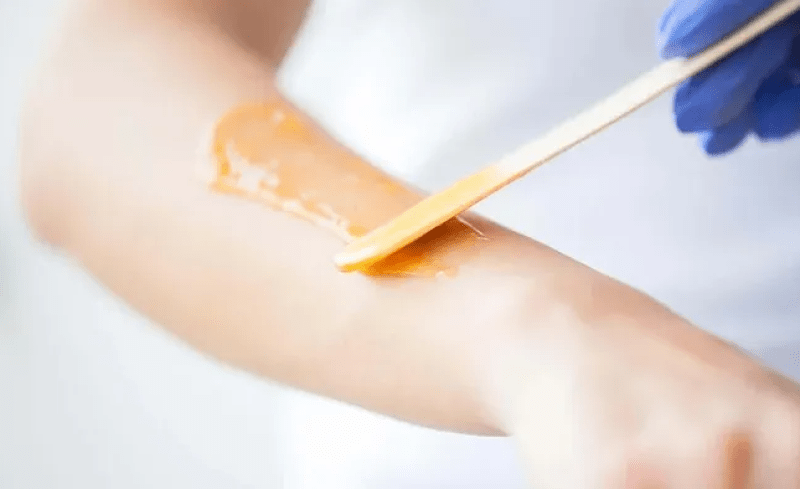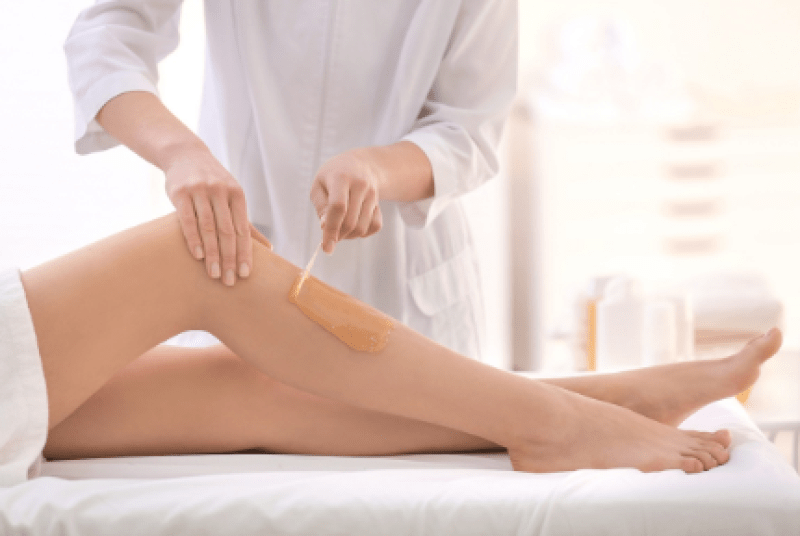 Reasons Why Our Customers Keep Coming Back
We only use the highest grade waxes and the safest waxing techniques
We never double-dip and follow strict methods to prevent cross-contamination
We are licensed professionals who understand that your privacy is important
We offer free tips and support during the healing process
We offer body waxing services for both women and men
Book an Appointment
Book your appointment online or give us a call!