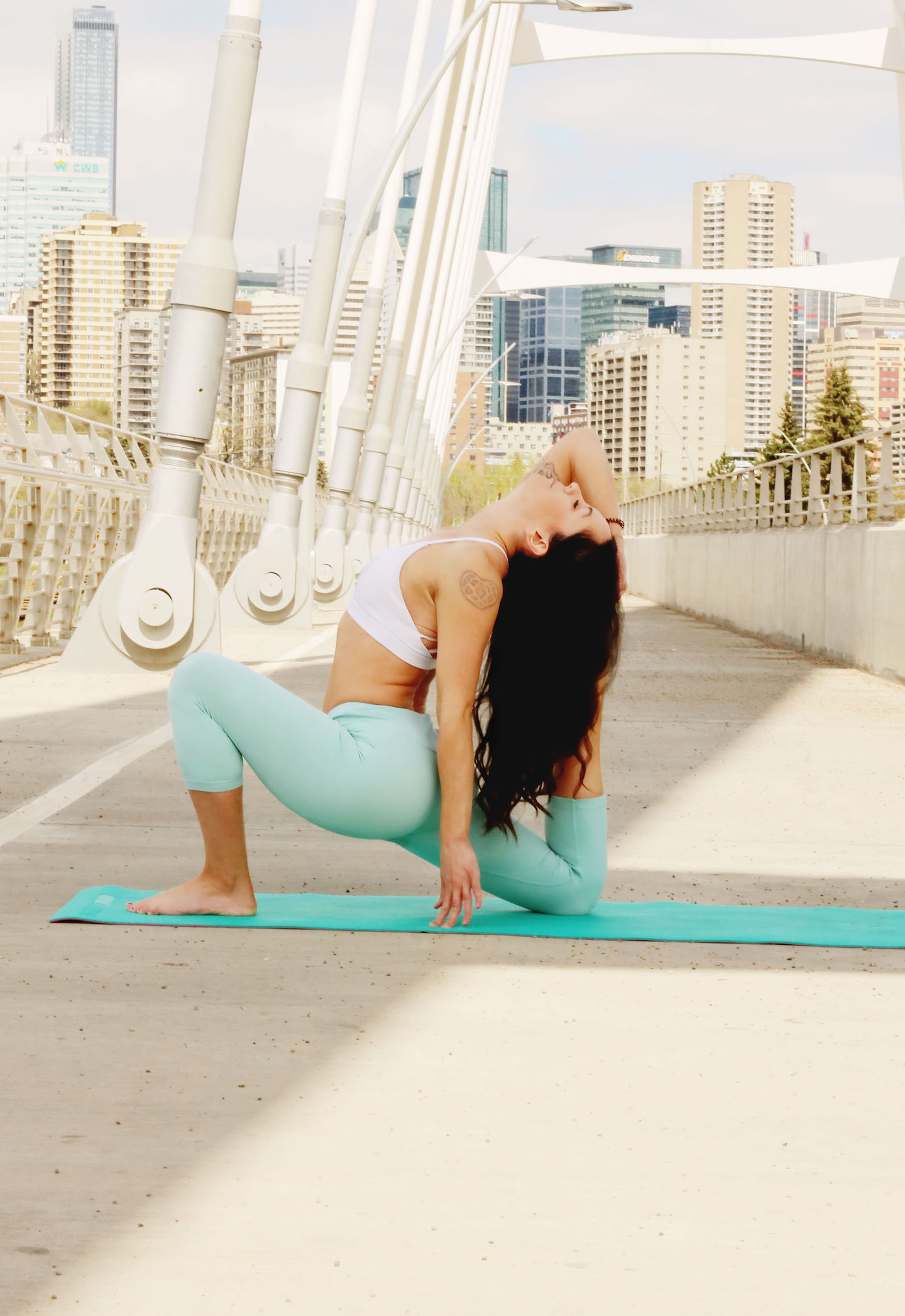 Amethyst began her yoga journey back in 2009 when she was invited to her first yoga class by a friend. She was 19 and unsure of what was next for her in life. The class was a jam-packed hot flow. She had no idea what she was doing, but loved every minute of it. She loved the group energy, the challenge of the poses and the relaxing savasana at the end. She left that class feeling amazing, the best she had ever felt, body, mind and soul. Just months later she was on her way to complete her 500 hour YTT at the Sivananda Ashram in Kerala, India.
Since then she has taught thousands of classes, while continuing to deepen her own practice through special trainings, workshops and attending classes regularly. She has always believed in being a student first and a teacher second. Amethyst can teach a wide variety of class styles but her favourite are yoga flows and anything else she can make challenging and get creative with. She is also a certified Acroyoga teacher and loves sharing this fun and unique practice with everyone!
Though she loves the physical challenge and benefits of yoga, it is so much more than that to her. It has been such an important part of her life for the last 13 years. Her mat is her safe place, her happy place, and a place where she can escape the hustle and bustle of everyday life for a little while. She loves the never ending personal growth that comes along with a yoga journey. It is a practice she feels so lucky to have found and she is honoured to get to share it with you.